Professional, feature-rich website design, programming, hosting and maintenance.

Photo-realistic 3D models; effects simulations; animation, training, tradeshows and more.
Efficient, effective custom e-newsletters, ad banners and landing pages.

Specializing in web-linked print campaigns and promotions.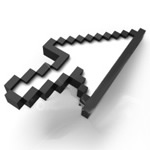 Marketing Communications by 4-Next Interactive
We provide responsive, on-target solutions and leading-edge interactive and print marketing communications services. By presenting better information in an engaging way, we imprint your messages in the minds of your customers and prospects and promote a positive brand experience. The path starts here.